As a nonprofit 501(c)3 organization, Potter's Ranch relies on financial and in-kind contributions to support our programs.
Programs that help At-Risk Youth, Foster-Care, Special Needs, Dyslexia, Sensory Awareness, and so much more.
Without continued financial support, Potter's Ranch could someday not exist. Tax-deductible cash donations as well as in-kind donations are needed to help defer expenses and allow other's to experience what they might otherwise not afford. Please join in helping our youth and families experience fellowship with God the Creator at Potter's Ranch.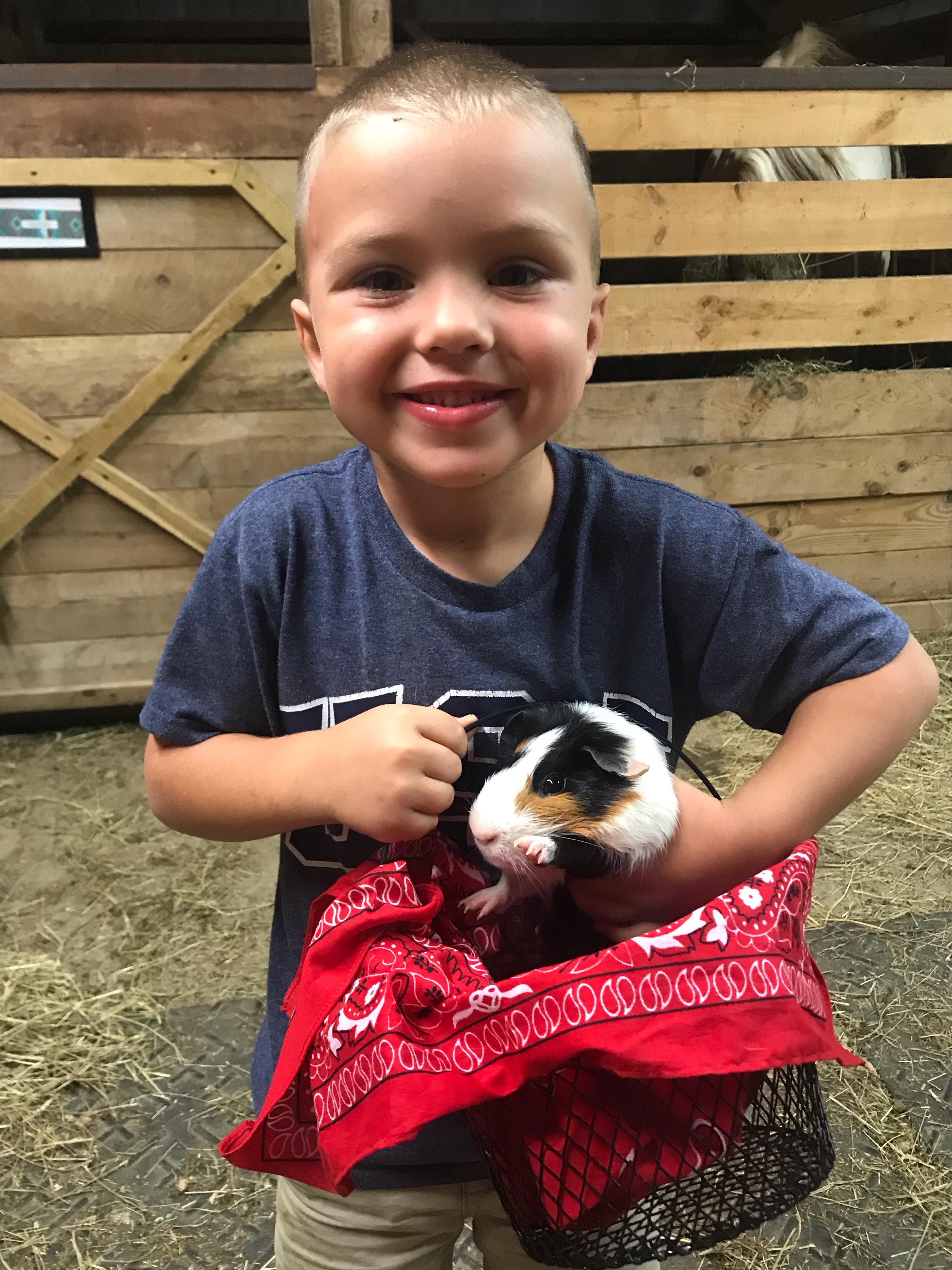 There are four ways you can help out:
Donate an item/time
Sponsor an event or child
Monetary donation
Amazon Smile
Call The Office For Projects/Item Delivery:


(859) 586-5475
Projects Needed:
Mowing - If you have the time and love to mow grass, we have an avenue of ministry for you!
Sensory and Educational Trail - We are seeking creative individuals and groups that can help us create an unique educational walking/riding trail. If you are gifted in the arts, carpentry and vision, we would love to get you connected to this new venue.
Items Needed:
Journals (Blank journals)
Gravel, Sand, Limesand
Crayons/Pencils/Pens
Music Instruments
Arts & Crafts Supplies
Toy Cars/Trucks
Beach/Sand Toys
A/V Equipment
Board Games
Ping-Pong Balls
Dress-Up Costumes
Sports Equipment
Office Supplies
Building Supplies
Painting Supplies
Dance Music CDs
Sponsor an Event:
Click to View Sponsor Levels
We have several FUNdraisers throughout the year that could not happen without the gracious support of our sponsors. Like our annual Golf Outing, 5K Family Fun Run, and our big dinner gala Potter's Ranch Round Up.
If you would like to speak to someone directly please call our office at 859-586-5475.
To send your donation by mail: Potters Ranch 5194 Beaver Rd. Union, KY 41091
Sponsor a Child:
As a ministry from the very foundation and beginning of Potter's Ranch we set out to always be "Shaping Lives For Tomorrow", as we are ALL children made in His image. With programs that directly impact a child like Christmas Adventure, Kids Quest or one of the many Equestrian Therapeutic programs, we will always need the support and financial means to provide for a child so that they can be a part of the experience. With every sponsored child, more are able to be reached.
Call The Office:


(859) 586-5475
Donate to Potter's Ranch
In-Kind Donations:
Planned Giving - With maturity, prayer and wisdom comes an interest in ensuring that those we love, as well as the values we learned, are protected both now and in the future. Your gift can help shape the future for youth and families. Planned giving options have tremendous benefits based on your interests. Whether yo want to mange your taxes or benefit from an increased income stream, there is a gift to fit every objective.
Gifts of Retirement Plan Assets - Did you know that nearly half your retirement plan assets can be eaten away by taxes upon your death? Learn how to preserve more of your estate for the people and organizations that matter most in your life.
Gifts of Cash - You can deduct a cash gift for income tax purposes only in the year in which you contribute.
Gifts of Real Estate - If you own property that is fully paid off and has appreciated in value, an outright gift may be the simplest solution. You can deduct the fair market value of your gift, avoid all capital gains taxes and remove that asset from your taxable estate. You can transfer the deed of your home or farm to us now and keep the right to use the property for your lifetime and that of your spouse.
Gifts of Securities - The best stocks to donate are those that have increased greatly in value, particularly those producing a low yield. Even if it is stock you wish to keep in your portfolio, by giving us the stock and using cash to buy the same stock through your broker; you will have received the same income tax deduction but will have a new, higher basis in the stock.
Gifts of Life Insurance - You can donate a life insurance policy to us or simply name us as the beneficiary. For the gift of a paid-up policy, you will receive an income tax deduction equal to the lesser of the cash value of the policy or the total premiums paid. To qualify for the federal charitable contribution deduction on a gift of an existing policy, you must name us as owner and beneficiary.
Shop Amazon Smile
Same products, same prices, no cost to you
AmazonSmile has the exact same low prices, vast selection and convenient shopping as the Amazon you know.
AmazonSmile will donate 0.5% of all eligible purchases to your favorite charity when you shop by simply purchasing through the website (smile.amazon.com)
All you have to do is select Potter's Ranch (Union, KY) as your charitable organization when you first visit AmazonSmile. Every eligable purchase through AmazonSmile will result in a donation.
Your Donation Impacts Others
Can We Count On You For A Generous Donation Today?